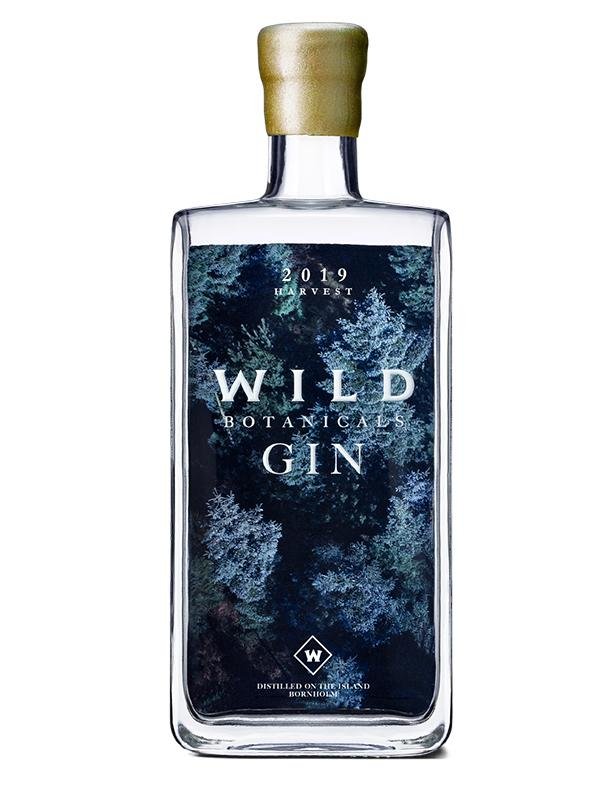 WILD Botanicals Gin 50 cl, 45%
WILD Botanicals Gin is made in very limited quantities, once a year.
Our 2019 harvest has now been released.

The entire process from collecting junipers in the nature on Bornholm, to distilling the gin, has been carried out by Master Distiller Henrik Nerst himself.

Wild junipers from Bornholm
With permission from the Danish Nature Agency, we have been given a unique opportunity to collect wild junipers in the exciting nature of Bornholm.
It is rare that a gin is produced without the use of other ingredients / botanicals. But Wild Botanicals is made from 100% juniper berries from Bornholm, and it is completely on purpose. This means that you can taste the difference between the different vintages and how Bornholms terroir and weather have affected the gin.
Taste-wise, it is of course dominated by the fresh aroma of junipers.

This is our attempt at creating the perfect gin made from the wild junipers from Bornholm. The gin does not contain added sugar or other ingredients than juniper.
Try it clean with a few ice cubes, or enjoy it with a lot of ice topped with Fever Tree Indian Tonic, garnished with a twist of lime peel.

350 bottles produced.
More from Wild Distillery Bornholm