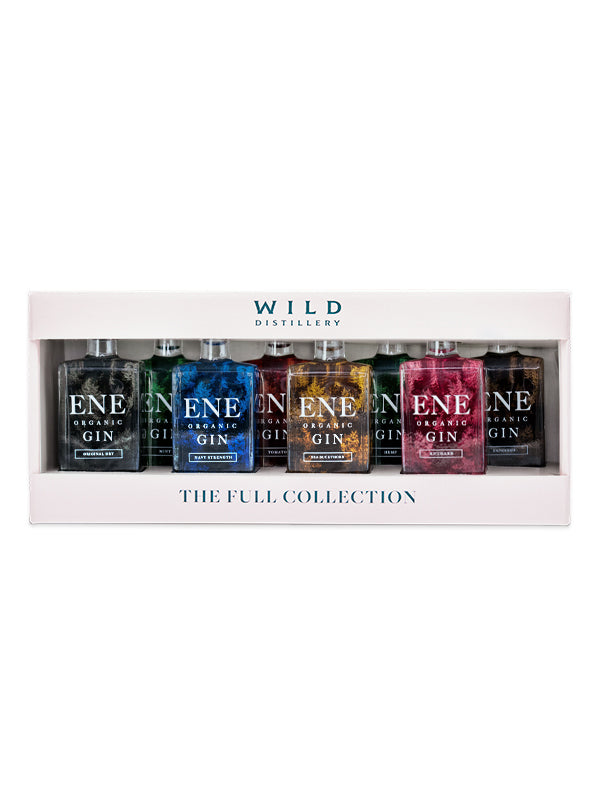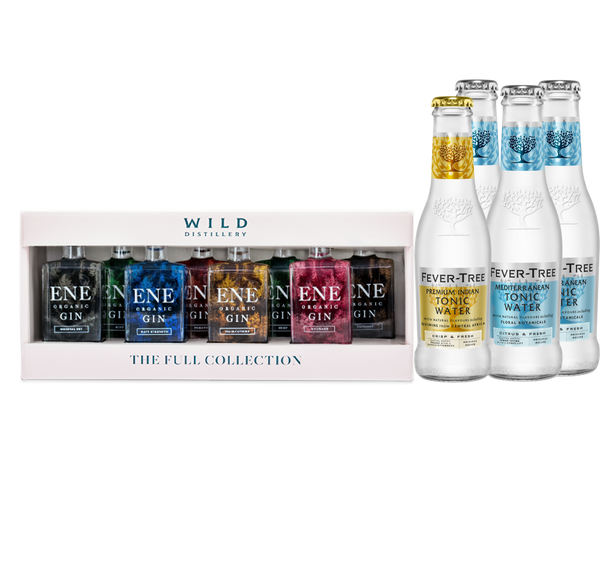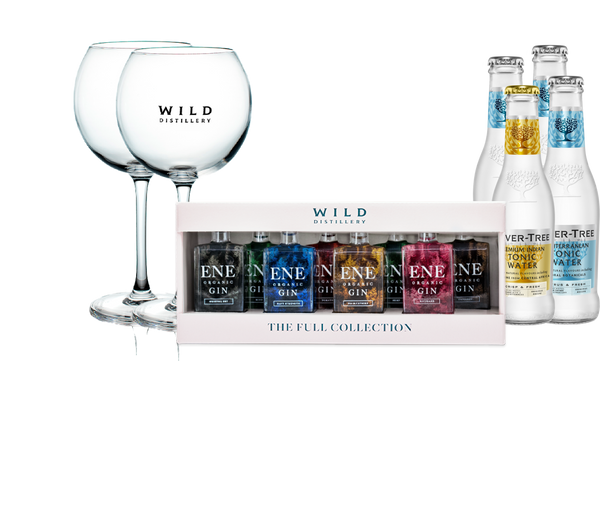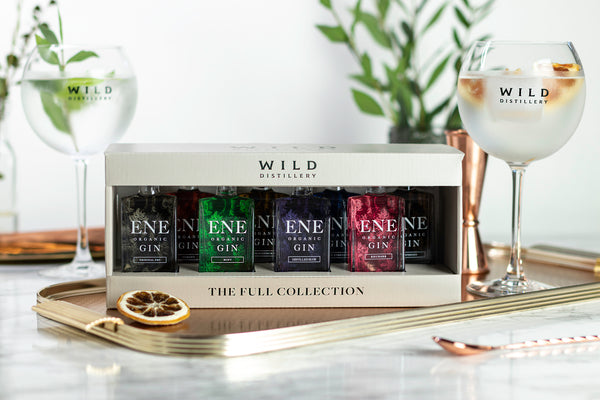 The Full Collection - 8 x 5 cl
Taste all our eight different gins in the ENE series. Each bottle contains 5 cl.
All the different ENE gins contain different flavor notes, made to challenge your taste buds. Feel free to try each gin neat to start with and then try them in gin & tonics or in cocktails with different types of garnish. Under the "Recipes" page you will find our recommended recipes for inspiration.

The Full Collection contains the following variants:
- Original Dry
- Orange
- Navy Strength
- Espresso
- Like
- Tomatoes
- Sea buckthorn
- Rhubarb

Note that the bottles are for single use.

More from Wild Distillery Bornholm