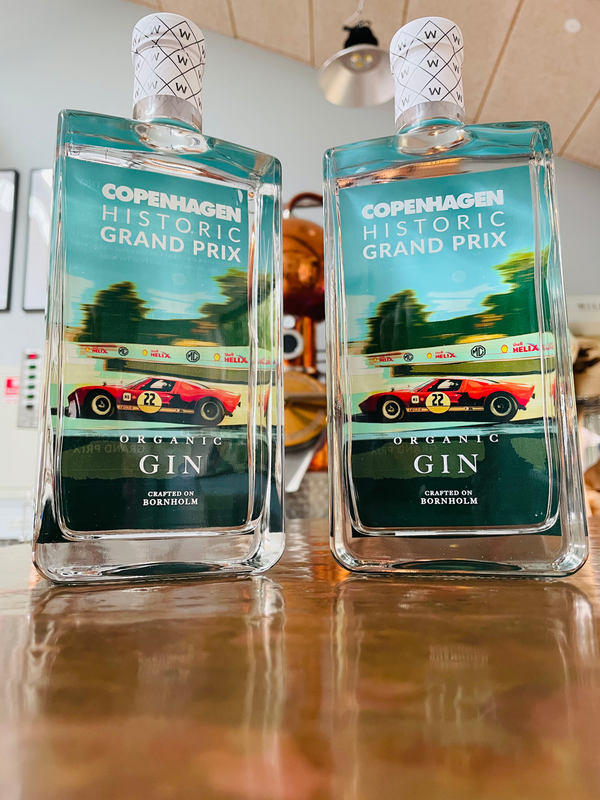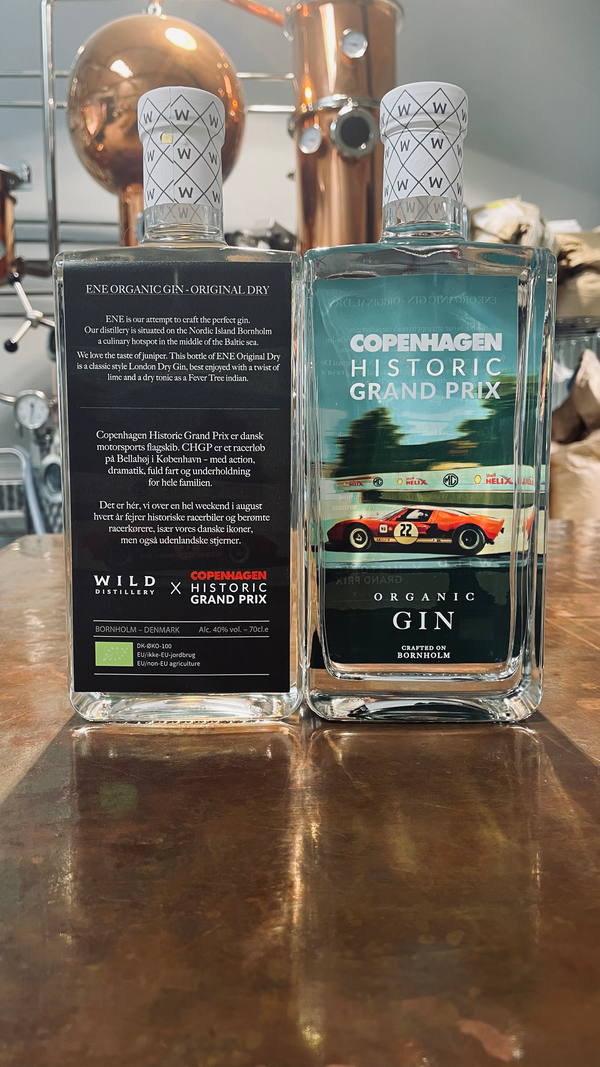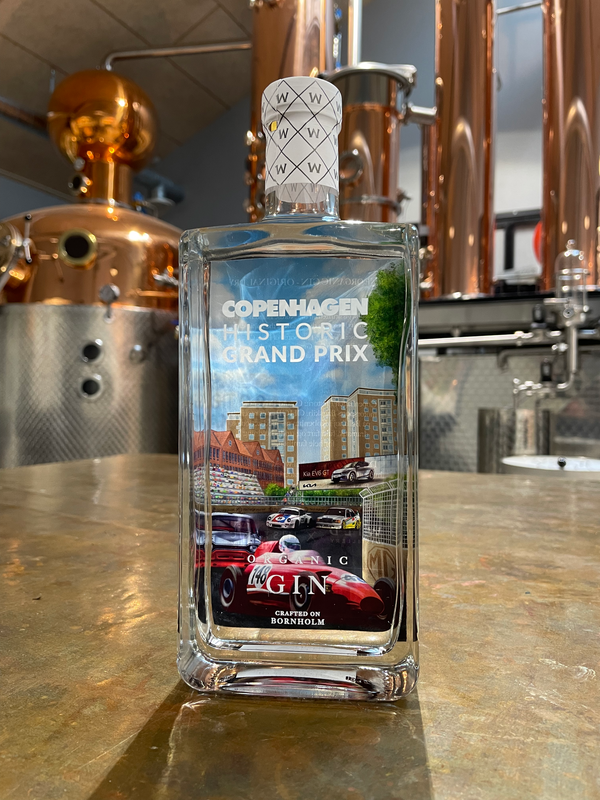 Copenhagen Historic Grand Prix - Original Dry vol. 40 %
In the occasion of the Copenhagen Historic Grand Prix 2022, we have made a custom bottle.
The Copenhagen Historic Grand Prix is ​​the flagship of Danish motorsport. CHGP is a race on Bellahøj in Copenhagen - with action, drama, full speed and entertainment for the whole family.
This is where we celebrate historic racing cars and famous racing drivers, especially our Danish icons but also foreign stars, for a whole weekend in August every year.
The bottle contains our ENE Organic Gin - Original Dry 70 cl vol 40%.
The production method is old and our Original Dry is made with respect for centuries of traditions associated with gin distilling, but with our own Nordic touch. ENE is not just the name of our organic gin series, but also a philosophy in our production that pays tribute to the very early versions of gin. The philosophy is largely about finding the clear, pure taste of juniper, which has been enjoyed for centuries.
Original Dry is our take on a classic gin. It has a nice, clean and clear taste.
More from Wild Distillery Bornholm