Wild Distillery Bornholm has the opportunity to deliver private label / special print bottles to your company.
With our inhouse flatbed printer, we can, in collaboration with you, create special designs on the bottles, where quality and attention to detail are of greatest interest. The bottles can also be delivered in beautiful gift boxes with logo glasses or tonic.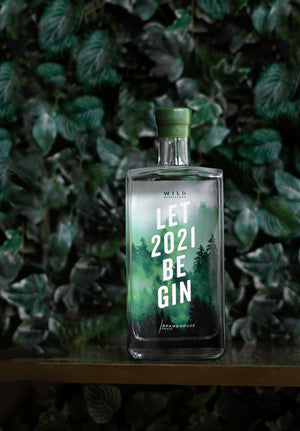 Need a corporate gift?
Many of our customers use the bottles and gift boxes for corporate gifts for their employees, board members or customers just as Brandhouse Group has done with their beautiful bottle with the quote "LET 2021 BE GIN" on the front. However, there are many options. The custom bottles can also be used as merchandise, for resale or for marketing to name a few examples.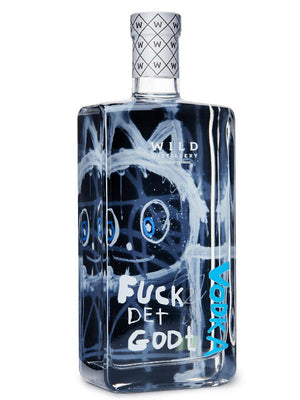 3D-like effect
The design of the bottle consists of three printed surfaces. Front, middle layer and back. It gives a special and interesting 3D-like effect, which means that the bottles will be extra eye-catching. This is an example of a desing made buy local artist Poul Pava. On the front page is the imprinted "Fuck Det Godt Vodka" and the middle layer shows a print of Poul Pavas own drawing.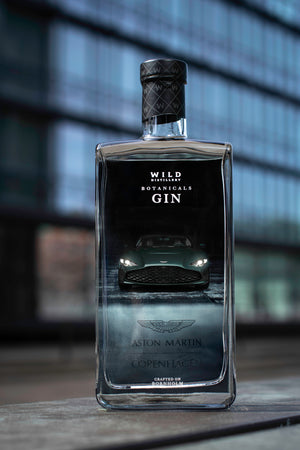 No compromises on quality
The print on the private label bottles is of the same high quality as our own gin and vodka bottles. It is also the same gin and vodka we use for the custom bottles, as for our own products. All gin is distilled on hand-built copper kettles from the Müller Brennerianlagen in Oberkirch.
We have been happy with the collaboration. We have had a nice gin bottle made with a logo and animal motif. The bottle is beautiful and different, and has received a very positive response"
Morten Mikkelsen, Salgs- og Marketingchef, Randers Regnskov
"We have been satisfied with both the collaboration and the delivered product from Wild Distillery, where we were able to produce a beautiful bottle with a design point of departure in our brand."
Aya B. Lorenzen, Senior Marketing Project Manager, Telia
Our process
Before a bottle leaves our production premises, we have touched it over 42 times. Virtually all processes we do, we do by hand. It could probably be done on a lot of machines, but we think it is a little special when we are able tell that our gin is handmade.
Read more